Social Club Software
There's nothing quite like spending time with others who have the same passions as you. That's exactly what social clubs offer: a shared private group focused on a specific hobby or interest. Whether it's golfing, dining, yachting, or professional networking, the purpose of social clubs is for people to gather around their common interests. And when these groups are more organized—like a country club—they can provide members with exclusive amenities, special events, and a space that is theirs alone. All of these things help social clubs create an environment where members will always feel like they belong.
Anyone who's ever managed a social club knows how challenging it can be, especially when it involves maintaining a physical space or programming amenities. Country clubs, for example, often have a wide variety of activities and events to manage, which complicates things even further. This is why country club management software was created: to streamline logistics and operations. Management software for clubs provides tools to organize, administer, and communicate with a membership base.
Country club software systems aren't just for country clubs, either. Any private organization that wants more structure, to host special events, or provide value to their members could benefit from membership software. The key, though, is knowing how exactly to use that software, and having help as you learn it (and throughout the whole time you're using it). You want software that not only supports what your club does now, but sparks ideas for the future.
That's exactly what we provide at Buz Club Software. While there are many types of club software solutions (most of which do basically the same thing), two things set our solution apart: all-in-one integration with high-touch support. Buz Club Software unifies every function you need to run private clubs of any kind—from billing to inventory, communications, and even membership management. And as you're using the software, you'll have our help every step of the way. As we'll share in the following sections, the easier your organization is to run, the more space and opportunity you have to improve it.
What Are the Benefits of a Social Club Management System?
The short answer is that using management software makes running a club simpler and more efficient. Membership software for clubs not only improves the admin experience, but the member experience as well, by giving you insights into how to improve your programming, and opening the door for more possibilities. But what does that look like in action? Below are just a few advantages:
Increased Communications
Communication isn't just vital for relationships, it's essential for member retention. No matter how big or small your programming is, staying in touch with your membership base is the first step to personalized experiences. Our software solution makes it easy to reach out to members in a variety of ways, such as newsletters, reminders, updates, and even marketing efforts—all of which can be sent via email or text.
Simplified Membership Management
How do you manage memberships? Chances are using software will not only make management easier, but far less time-consuming. Our system, for example, allows you to automate certain processes such as mass communications or reminders for upcoming events. Automation can also support your operations tasks in a variety of ways, like handling billing cycles or receiving member payments.
More Member Insights
Membership tracking software like ours creates a richer, more personalized experience for all of your members. You're able to track contact information, birthdays, and even small details like food allergies—all of which make members feel seen and cared for. Additionally, having a big-picture view of all your members' information supports your programming efforts. For example, if you're able to see that most of your yacht club members don't have their boating license, maybe it's time to hold a boating course! By observing specific data trends, you're able to efficiently meet member needs, and sometimes even anticipate them.
Consistency in Operations
Part of running a successful club is consistency: reliably scheduling events, running programs, and meeting member expectations. Although members do usually want to feel like their experience is personalized for them, there are some features that should always be consistent, such as billing, setting up tee times, and other base functions. As your membership grows, it becomes more challenging to handle all those components the same way for everyone—unless you have a software solution to support you. When you can run your operations with the same methods and on the same platforms, operations become easier to do, and easier to pass on to new administrators.
Exclusive Member Portals
Many people join social clubs to be part of a space that's made just for them. One way to boost the "exclusivity factor" is with a private platform, where members can get club updates, register for events, or even just pay membership dues. And with Buz Club Software, you can easily create a platform that is not only multi-use, but mobile-friendly—which is especially important since over half of all internet traffic is through a mobile device, according to Exploding Topics.
Regardless of what your members want or need to make the club feel like a special place for them, a good software solution makes filling those needs much easier.
What Is Club Management Software Done Well?
There are a lot of club management software solutions out there, and truthfully, they all do pretty much the same things. But if that's the case, how do you choose a solution that's right for you? What is the best membership software to use? At Buz Club Software, we believe the best software for club management should focus on two priorities: full integration and user support.
Full Integration
Possibly the biggest pain point for private clubs is having to work within multiple systems piecemealed together. Using various tools that aren't connected makes administration time-consuming, tedious, and hard to execute. This is particularly true for country clubs, which provide many types of amenities and services to their members. Simplifying these processes provides a better experience for members.
Buz Club Software is unique in that our software solution was built from the ground up to be a single, unified system. It has everything you need to run your club, from accounting to communications, dining operations and point of sales, and even content management. All of those can—and should—exist in the same place, and with our software solution, they do.
User Support
Another big challenge for club management software is learning how to use it, plus training new users. If you buy new software that doesn't come with instructions on how to use it, there's a lot of room to miss key steps or functions. Not only that, but without a good support system in place, passing down knowledge becomes difficult, and details often fall through the cracks. Over time, this will make operations more sluggish and less efficient. And if your operations get too bogged down, your member experience suffers. That's why Buz Club Software prioritizes providing software support to administrators who use our solution.
When you purchase our software, we take the time to show you how to best use our features for your club's operations. We also provide ongoing support that you can lean on if something's not working, or if you have someone new learning the software. And because our support team is located entirely in North America, you'll be able to get the help you need when you need it, on your timeline.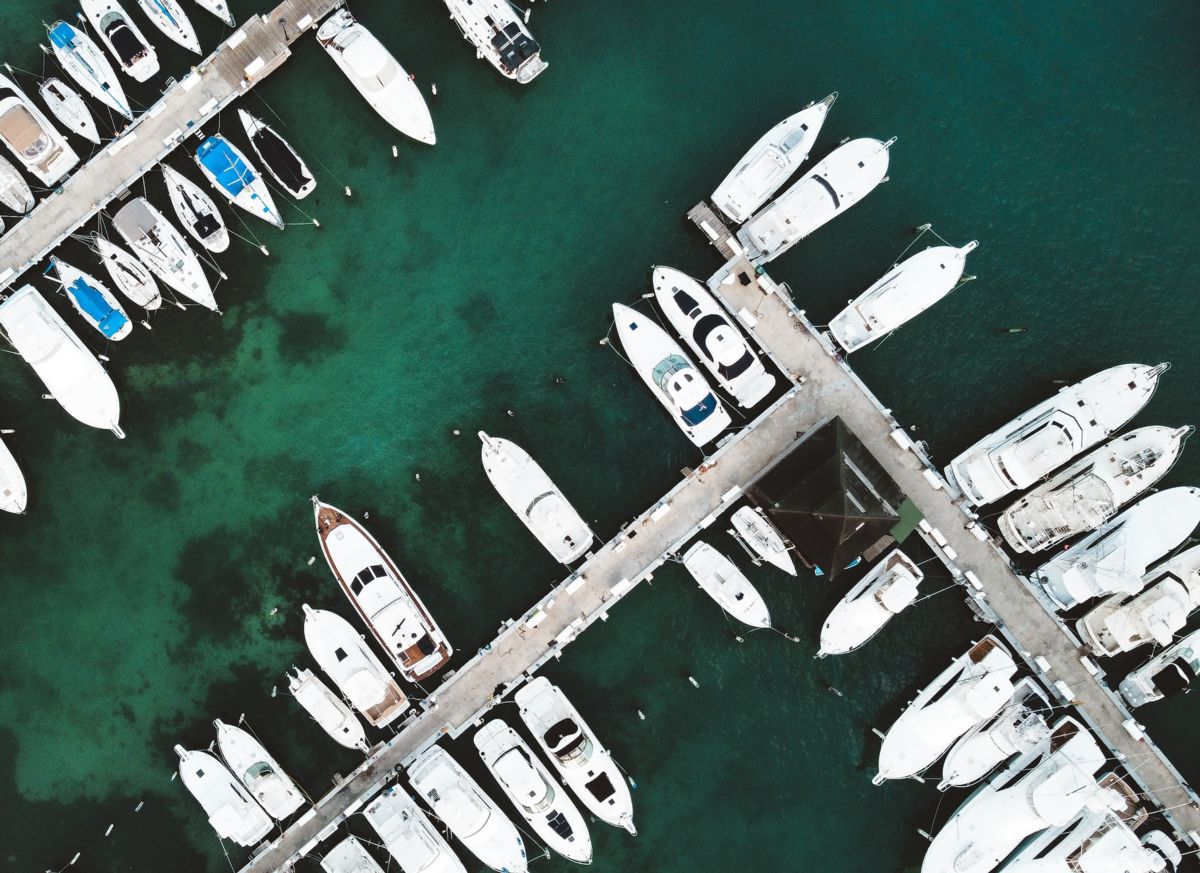 What Is Membership Management Like With Club Software?
To illustrate how the right software can improve your member experience, we'll examine the fictional Winterwood Yacht Club in upstate New York—and how Buz Club Software makes operations, programming, and engagement that much easier for them. What are the activities to be done in a social club like Winterwood, and how can a software solution provide support? Let's explore how this yacht club keeps their members happy, engaged, and coming back for more.
Building a Membership Database
Yachties can come from a wide range of places, with varying experience in the nautical world. Some members may not have their own boats or maybe never even piloted one before. If you run a yacht club like Winterwood, this makes keeping track of your members all the more important—especially when planning events, or even devising new ones.
How do you create a membership database that benefits both your administration and your members? The Winterwood Yacht Club has a few answers, thanks to Buz Club Software's wide range of functions:
Keeping a calendar of member birthdays, so they can surprise them with promotions
Knowing dietary preferences and restrictions when deciding on dine-in or catering options
Seeing which members don't yet have a boating license—and setting up an automatic trigger to consider hosting a boating course if a certain percentage of members has no boating license
By cataloging their membership database with software, Winterwood gets a clear picture of who's coming to their meetups. They also can see what their yachties want and what programming they tend to sign up for. Thanks to data analytics, they're even able to anticipate some needs before the members voice them!
Planning Social Club Activities
One of the reasons people enjoy social clubs is doing activities that center around their shared interests. Knitting clubs, for example, might form a knitting circle. For the Winterwood Yacht Club, a staple is their Summer Sailaway: an annual trip where members take their watercraft on a week-long journey to various other yacht clubs in New York that share reciprocity with theirs. They'll enjoy planned meals, meet up with members of other yacht clubs, and participate in various social events along their journey.
Since Winterwood uses Buz Club Software, members get an automatic text reminder when the Summer Sailaway is coming up, and if interested, they can sign up right then and there through the member portal. From there, administrators can see who's registered, and know who to update on the itinerary. Also, because Buz Club Software tracks member data, admins will know which registrants have a boat and a boating license; this will help them coordinate travel on the waters.
Premium Content Creation
Once Winterwood's member base grew large enough that they were offering weekly events, they knew a website would be essential for providing more regular member updates. As such, their administrative team used Buz Club Software to build out a comprehensive website that includes their member portal, admin portal, and various pages to share Winterwood's many adventures. They also use this platform to share their annual summary video, where they compile videos and pictures shared by members, along with fun data points they pulled straight from the software platform—and compelling data points to present to their board of directors.
Thanks to the help of a good club management system, Winterwood is able to provide a robust, one-of-a-kind experience to its members. Yachties in the local area are clamoring to sign up!
Buz Club Software: Join the Club of Good Management
The best social clubs are spaces where members feel like they belong, and can enjoy their shared interests with others. With the right software, creating that space is easier, simpler, and a lot more fun—for both you and your members. Buz Club Software is dedicated to helping club administrators bring the best experience to members, and at an affordable, transparent price. If you're ready to elevate your social club in all the best ways, reach out to us for a demo or to chat with one of our experts.