Take Control of Your Club with a Single Platform
Explore the Buz Club Software Suite
We don't rely on integrations to keep your club management systems synced.


Keep your front-of-house and back-of-house updated in real-time. Our fully integrated software suite offers everything you need in a single platform.
Waynesboro Country Club Case Study
---
Discover how Buz Club Software advanced operations and improved member experiences for Waynesboro Country Club.
Download Here
Country Club Management Software
While the idea of a country club originated in Scotland, the first country club appeared in the United States in 1882. Simply called "The Country Club," this Brookline, Massachusetts organization brought the idea of exclusive social clubs to the US. Fast forward to 2023 and there are 8,776 golf courses and country clubs in the United States and 3,007 in Canada — not to mention the thousands more in other countries across the globe.
The fact is that today's country club is quite a bit different than the clubs of the late 1800s and early 1900s. Of course, the focus is still on providing consistently excellent member experiences, particularly around dining and recreation, but the services are certainly changing a bit. There are more options for activities, especially family-friendly ones, new kinds of amenities and social events, different types of dining and beverage options — just to name a few.
But what is the key to golf course management, country club management, social club management, or yacht club management when you consider all of these experiences? It all comes down to having the right technology to holistically monitor your operations. In this ultimate guide to club management software, we're exploring topics like:
What is a club management system?
What should you look for in private club management software
What are the advantages of a club management system?
How can a country or golf club management system help clubs address new trends?
What Is Club Management Software?
Club management software is a digital solution that clubs use to manage their operations and boost member experience. Club management software is most frequently used by private clubs, including country clubs, social organizations, private golf courses, yacht clubs, and other exclusive venues.
These software solutions allow you and your members to access various tools and services via the internet on mobile or desktop devices. This means no more dealing with confusing installations or even pen and paper solutions. Instead, you can do everything through a convenient single software platform.
What Is the Purpose of a Club Management System?
At a high level, the purpose of country club or social club software is to provide all the necessary tools to manage every aspect of a club's operations. The fact is, the clubs of today and tomorrow are client-driven — as they've always been — but they're also tech-enabled and powered by integrated club management solutions.
For high-end, private clubs, providing consistent, world-class services and experiences to members can make a significant difference when it comes to conversions, retention, and revenue. The right club management software can aid your team in ensuring that each and every interaction a member has—both digitally and in-person—is a positive one.
How Do You Manage a Country Club with Software?
There are two primary options: point solutions and all-in-one, integrated solutions.
Point solutions refer to software tools that are designed to address one, or just a few, of the capabilities necessary to run a club. For example, website tools and content management systems (CMS) may be offered as a single point solution. Another popular standalone solution is a customer relationship manager (CRM). Point solutions can be quite effective at what they're designed to do—solve a single use case or challenge that a club faces. However, this kind of system often relies on the ability to piece together several different software solutions to cover all of the functionality you need. This can get complicated and downright pricey.
On the other end of the spectrum are holistic, integrated systems like Buz Club Software. Full solutions empower organizations to manage everything in one place — from their website to their point of sale (POS) system to scheduling, accounting, member communications, and so much more. These software systems eliminate the need for multiple tools, which helps to streamline and simplify processes for employees and members alike.
What Do Country Club Software Systems Include?
Every country club, social club, yacht club or private golf club management software solution will include varying features, functionalities, and support services. With that said, some are certainly more robust than others. Whether you're looking to upgrade to a digital solution for the first time or move from one platform to another, you may be interested in the following features.
Accounting
Country club accounting software is business critical. Not only can these solutions help with things like accounts receivable, accounts payable, billing, and payroll, but they can also provide comprehensive financial reporting to empower informed financial decision making. 
Member Manager
Private clubs need a robust membership CRM to manage the ins and outs of customer relationships. A full-service club membership management software will offer capabilities like bill tracking, member information storage, membership reports, and more. Some solutions, like Buz Club Software, even pull POS data that allows clubs to track custom information like food allergies to better provide members with a top-tier experience.
Reservations
Today's club members expect to be able to view and book reservations for golf, tennis, programs, events, and dining in a fashion that's more convenient for them. Integrated club management solutions offer your guests this functionality while also providing staff members quick access to view and modify reservations, understand capacity, add notes, and more.
Food and Beverage POS
Dining operations are complex, but a full service country club POS system provides more efficient billing and a smoother customer experience. Full service solutions include basic functionality, like tendering, alongside more advanced features like sales tracking by member, quick access to member details, real-time posting to accounting, and more.
Retail POS
Of course, many private clubs also have sales outlets on-site that call for an additional POS system. For example, clubs with pro shops may use retail golf POS systems to track product inventory, sales trends, and member purchase history.
Reporting
When it comes to how to manage a country club, data is one of the most essential factors. With the right data and analysis, it's easy to make data-backed decisions about a variety of operations, like hours, events, inventory, and more. Full-service, intelligent club management software provides reporting and analysis tools that offer deep insights into patterns and trends with data mining tools, stock reports, custom dashboards, and real-time access.
Content Management System
Over 90% of the US population uses the internet — a number that's expected to grow to over 96% by 2028. These numbers only serve to underscore the importance of an effective, robust website. Content management systems allow you to build custom websites that are fully responsive and mobile friendly. Buz Club Software's CMS also provides built-in staff portals, advanced form builders, integrations for Google Analytics, Maps, and Webmaster Tools, and search engine optimization (SEO) tools to ensure you get the most from your website.
Member Portal
For a lot of people, joining a club is a signal of premier exclusivity, and features that enhance that feeling are important. For example, in addition to a public-facing web presence, a portal for members is another critical function. A private member area allows members to view calendars, sign up for events, find out information about committees and boards, view their account, pay their bills, and more. With more than 294 million smartphone users in the US alone, a mobile membership management app that members can access is also an attractive feature.
Member Communication
Develop and maintain strong member relationships with member tools that allow for email and text messaging communication. With member communication tools, you can send member account statements, newsletters, event reminders, updates, marketing materials, and more to keep members better engaged with your club.
Event Registration
Providing members with unique, engaging experiences is a hallmark of private clubs. Event registration features allow you to not only provide members with easy-to-use tools for event registrations, payments, and reminders, but also to manage event participation and view statistical reports to better understand trends and attendance.
Add-Ons
While the above features are already a full-service suite of tools, some clubs may want or need additional functionality for specific amenities. At Buz Club Software, we offer exclusive add-ons and integrations for banquet and catering, accommodations, activities management, SMS text messaging, program registration, dining reservations, and tee time services to truly personalize the capabilities your club needs. In fact, our Tee Time Suite gives members the ability to book tee times on the go, while staff have the ability to manage reservations, track players, maintain pace of play, and so much more.
Support and Maintenance
Providing consistent software support, design, maintenance, and ease of use can go a long way in ensuring your club can make the most of the features and tools available. At Buz Club Software, your support comes from our team of professionals located in North America so you can access support on your timeline. Additionally, our in-house team built our entire solution from the ground up; we're not composed of multiple solutions that have been acquired over the years. Our platform was intentionally built, and continues to be updated, to be a one-stop-shop for all your club management needs.
Training
Adopting and implementing an entirely new software solution can be a complicated undertaking. The best club management vendors work with you and your team to get everything up and running as smoothly and efficiently as possible. For example, our team at Buz Club Software partners with our clients to provide just in time training modules that work on your timeline, ensuring your staff understands what they are learning before moving on too quickly.
What Are the Benefits of a Club Management System?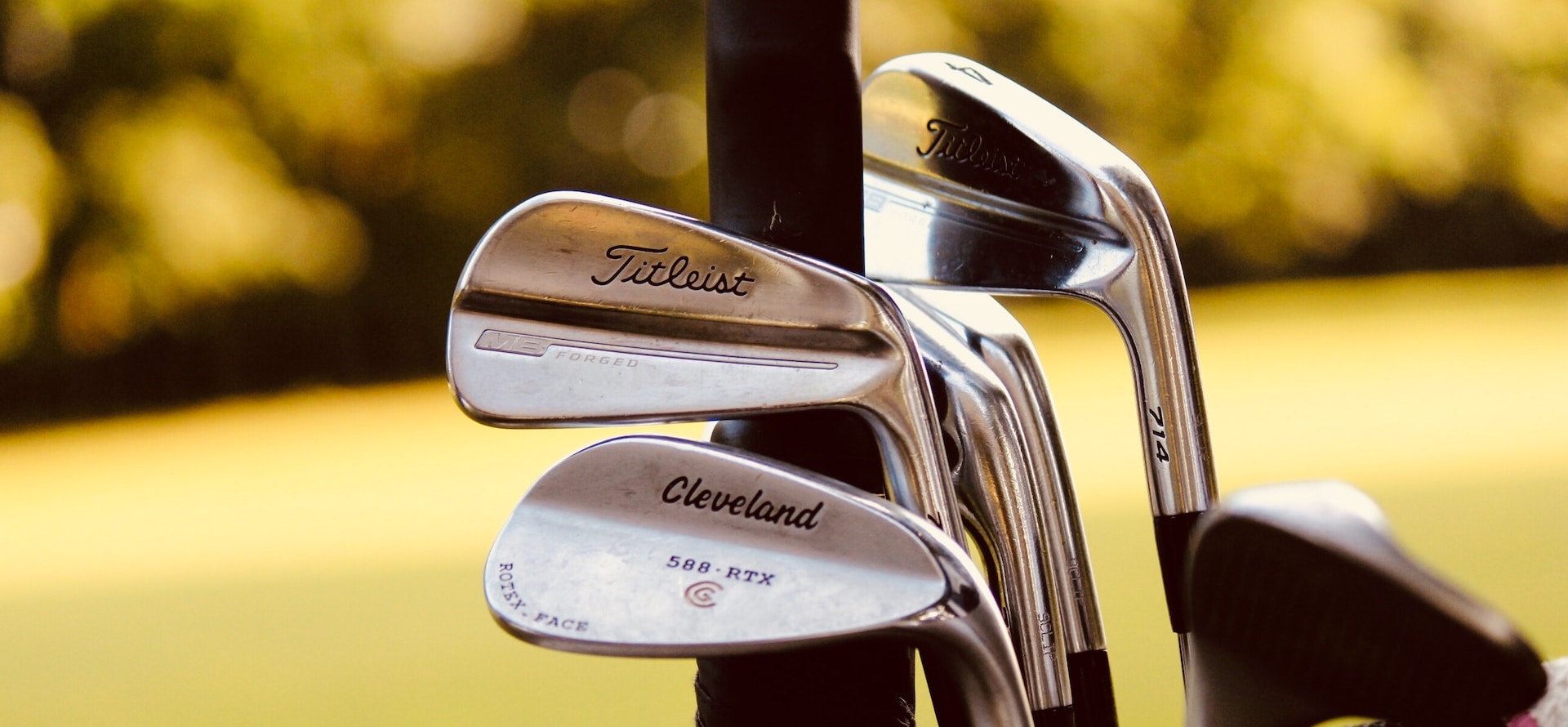 Put simply, club management systems make it easier and more efficient to control the various aspects of your club, including all of the features discussed above. Of course, that's a pretty lofty answer. The truth is that club management systems provide a number of specific, diverse benefits — especially when you work with an integrated solution that can truly create efficiencies across all of your operations. 
Here are the top eight benefits we hear from clubs that use Buz Club Software.
1. Automate Operations
Thanks to advancements in technology, today's club management software can harness the power of automation to streamline, or even eliminate, tedious manual operations. For example, you may use your club management system to automate data segmentation, create low inventory alerts, or automate event reminders to members. All of this eliminates the potential for human error while saving staff resources, meaning you can dedicate more time to your members.
2. Create Efficiencies
With an all-in-one club management system, different tools and features automatically integrate. Gone are the days of syncing your CRM with your billing solution, scheduling tools, communication programs, and more. Instead, these features are all integrated and streamlined so your team can access real-time information to provide better member experiences.
3. Simplify Billing
Comprehensive club management systems make billing easier for both your members and your accountant. With all member bills in one place — including membership, events, dining, and shopping — it's easy for members to manage their payments. Likewise, it's much simpler for your accountant to track accounts and invoices. The best accounting software for golf clubs and country clubs can do all of this and more to cover all of your financial needs.
4. Boost Revenue
Most club management software solutions offer tools for marketing and promotional campaigns. Not only are these campaigns an effective way to reach out to existing members about any services or events they may enjoy, they're also an excellent way to nurture leads for potential new members. More members — especially more engaged members— lead to higher revenue totals.
5. Reduce Expenses
Club management systems can reduce expenses in multiple ways. First, streamlining operations can cut back on staff time and resources — saving money on payroll expenses. Additionally, for clubs that are operating with multiple different point solutions, the bills can start to add up. Reducing your technology stack by moving to an all-in-one solution can often lead to significant cost savings. And with Buz Club Software, you know exactly what pricing to expect. No hidden pricing. No unexpected fees. We list our pricing right on our website
6. Enhanced Member Experience
With a club management system, your members can quickly and easily access everything they need on their smartphone, tablet, or desktop computer. What's more, with insights and reporting functionality, you can even better understand what your members like. By observing trends and patterns in your offerings, you can get a clear sense of what's successful—and what's not. You could even add notes about favorite meals or beverages to truly provide a personalized dining experience. Why is membership management important? At the end of the day, everything you do should be dedicated to providing second-to-none experiences for your members to drive member engagement and satisfaction—and revenue.
7. Optimize Communication
Perhaps the most critical element to any good customer-facing organization is the ability to communicate effectively. Club management solutions provide you with everything you need to communicate with your members in one simple location. Send personalized emails, text messages, and other alerts to your members with a click of the button. Excellent communication drives relationships and engagement—two hallmarks of a great member experience.
8. Drive Decisions
With factors like inflation, making data-driven decisions—especially when finances are involved—is certainly a priority. With reporting and analytics features, club management systems provide a holistic view so that management and board members alike can confidently make short- and long-term decisions for the club.
How Does a Country Club or Golf Course Management System Improve Business Operations?
Myriad features and benefits look great on paper, but how does all of this look for a real club? For Gary Baldino, General Manager and COO of West Chop Club in Martha's Vineyard, the answer is seamlessly. When he started at West Chop Club, the team was using six disparate systems rather than finding a single, integrated club management system.
After learning more about Buz Club Software, he knew it was the right solution. Thanks to Buz Club Manager (BCM), Buz WebCommunicator, and the Add-On Library, West Chop Club consolidated all their systems, significantly simplifying management across all operations. Take dining operations, for example. With Buz's food and beverage tools, they were able to improve their ability to provide rapid, reliable service—eliminating the three- to four-minute lag time they had in processing orders with their previous system.
And that's just one example of how Buz improved their operations. Everything about Buz Club Software just works for us, Baldino reported. The platforms are incredibly user-friendly if you can turn on a computer, you can use Buz Club Software.
Read more about West Chop Club's success-and more - on our website
Club Management Software and Country Club Trends in 2023
We've talked a lot about the functionality and benefits of club management software. And while these are essential components of the story, they're not the only pieces. The right club management solution also empowers clubs to integrate and leverage today's latest trends and changing member expectations to stay ahead of the curve and continue to provide best-in-class services. 
So what are the top trends for private clubs, and how can club management software help you deliver them? Here are three you should know.
1. Technology
It may seem like we're focusing an awful lot on technology, it's only because today's members expect experiences and amenities that are made better by technology. Digital acceleration is here, and clubs that can keep up are poised to perform well. Member apps improve engagement and make it simpler to interact with your club from their mobile device—whenever and wherever they need to. Golf operations functionality provides a full suite of tools for members and employees to manage tee times, popular pro shop inventory, and more. Business intelligence tools, like data and reporting, empower clubs to uncover insights into what their members want to deliver better, more personalized experiences. All of this—and more—can be powered by a full-service, integrated club management system.
2. Younger Members
An increasing number of young people are being drawn to golf clubs and the social communities that are built around these courses. In fact, the National Golf Federation estimates that 18-34 year olds now represent golf's biggest customer segment, with 6.2 million on-course participants and another 5.8 million off-course participants. Private clubs who can successfully market to this demographic stand a chance at increasing membership. But what exactly does this look like—Millennials and Generation Z, by and large, are seeking out spaces with healthy, local dining options, tech-enabled golf experiences, and fitness or spa services. A country club management system, for example, might offer members the ability to book or cancel reservations online without having to take the time to call in.
3. Environmental Sustainability
Green initiatives are everywhere, it seems—and for good reason. Not only can sustainability efforts lead to potential cost savings, they're also increasingly seen as a status symbol. Take Tesla's electric car, for example. Perhaps more telling, 72% of consumers now report paying attention to whether or not an organization they do business with acts in an environmentally-friendly way. Fortunately, there are a number of ways that clubs can move toward more sustainable operations. You might add more locally-sourced foods to your menu, including vegan or vegetarian options. You might track and analyze data within your club management system to understand how often you're watering your greens and if you can cut back at all. You might even use your club management software to go entirely paperless.
What is the Best Country Club Management Software? Meet Buz Club Software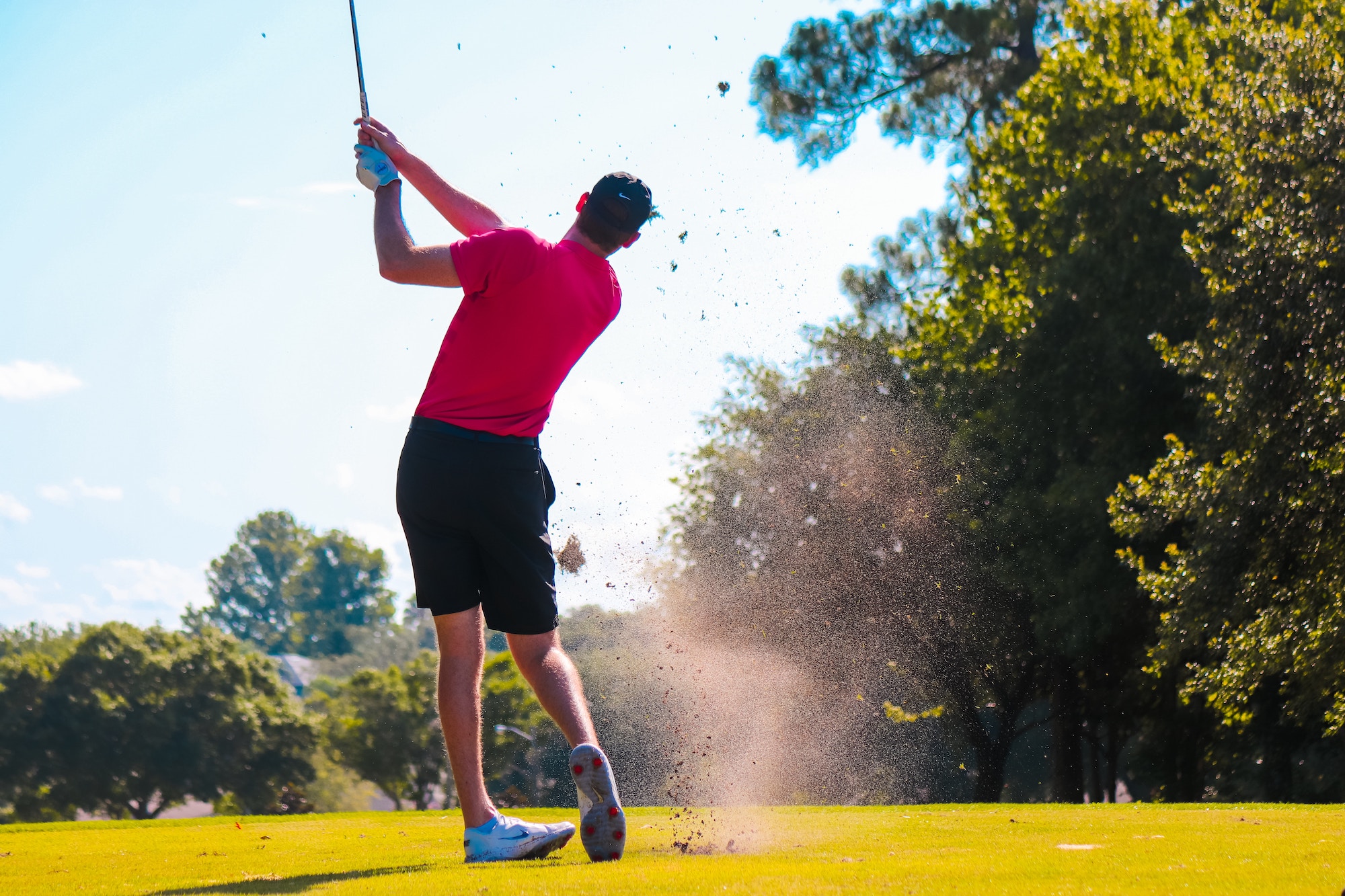 At the end of the day, the best country club management software is the one that meets your needs and makes your operations run more smoothly and efficiently. At Buz Club Software, that's our ultimate goal. Our industry-leading club management software and support services offer private clubs the features and tools they need to take their club to the next level. When you partner with Buz, you have access to five key services:
System Consulting: Get the expert perspective you need to set your software system up for success. Our team brings decades of experience as club managers, club controllers, and club members to provide onboarding best practices and ensure successful adoption of your new club management system.
Business Intelligence: Collect data and make decisions with business intelligence solutions by Buz Club Software. Our platform collects, analyzes, and presents your data to help you optimize and grow your private club operations. 
Training: With Buz Club Software, you don't just get a system—you get onboarding and on-demand training to ensure you have the skills to use the platform. In fact, our training model is designed to show you how to use the system how it can help your club run more effectively.
Support and Maintenance: In addition to training, our expert team offers in-house troubleshooting, support, and maintenance exactly when you need it. We're dedicated to providing personalized, unparalleled customer support 365 days a year.
Cloud Hosting Services: When it comes to club management, security means everything. With Buz Club Software, you can access hosting services that protect club data, lower infrastructure costs, and give members and management peace of mind.
And that's not to mention all of the features and functionality included in our three platforms: Buz Club Manager (BCM), Buz WebCommunicator, and the Add-On Library. Our full suite of services allows you to access the tools you need to maximize productivity, engage members, and deliver the innovative experiences you want your club to be known for.
Ready to see the Buz Club Software difference for yourself? Reach out today to schedule a demo or chat with one of our experts.