What Is Membership Management Software?
Today's fast-paced environment makes membership management a challenge for private clubs. Thankfully, country club management software streamlines and automates the process of assisting members and tracking their data. Beyond that, the best membership management software allows clubs to efficiently manage their membership bases, maintain strong relationships with their members, and provide outstanding customer service.
So what is a club membership management system and are there any benefits? Let's start with membership management and how it works in private clubs.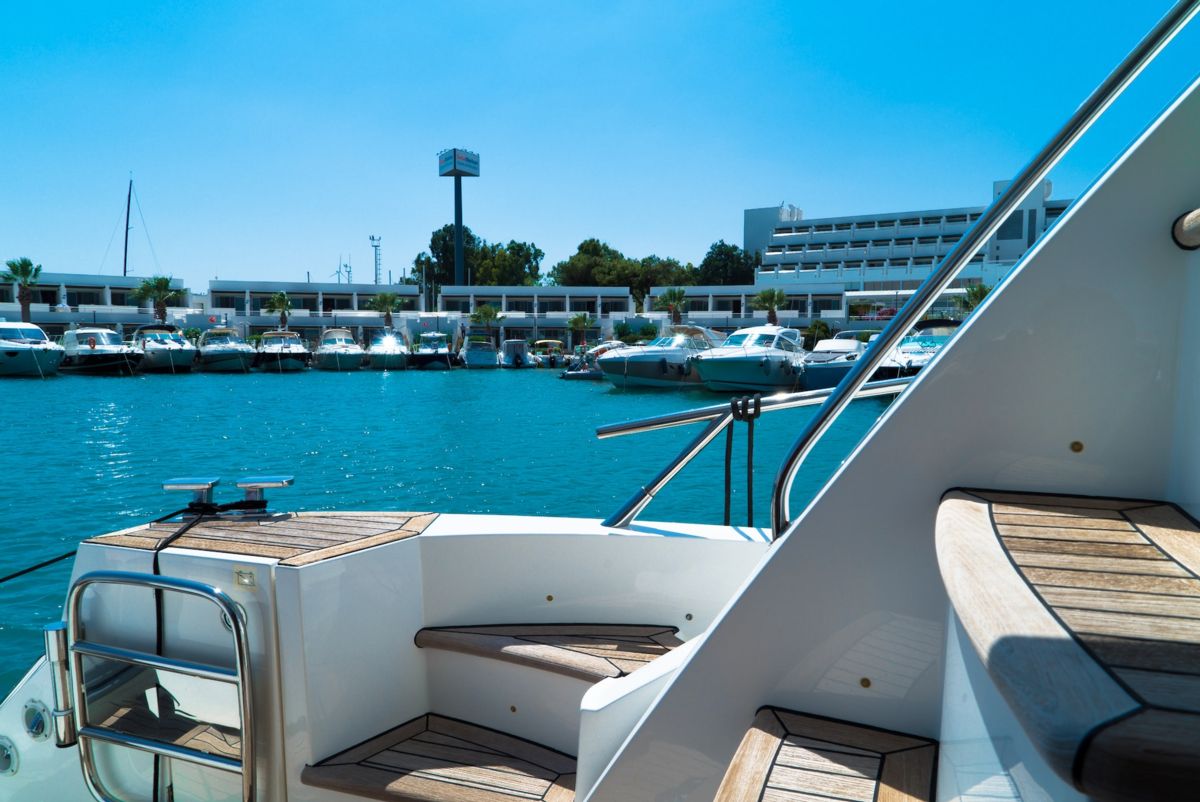 What Is Membership Management at Private Clubs?
Membership management contains a wide range of strategies, techniques, and policies to handle the logistics of overseeing an organization's members. Club membership management focuses on improving member satisfaction by providing exceptional service. At private clubs in particular, this type of management can include registration and enrollment, engaging in communication, and analyzing membership data. This data can tell you anything, from the recurring times a certain member tees off to the consistency of how long they dock their yachts. These applications have a big impact on how you can provide the best service for your members.
In turn, membership management software allows you to complete all of these tasks effortlessly. Programs like Buz Club Software provide an easy-to-use interface where you can maximize productivity, engage members, and integrate various add-ons.
Why Use Membership Management Software?
The goal of club management software is to simplify the process of communicating with and distributing information to your club's members. But these software solutions are also useful for tracking data points across all members to make sure you're offering what they actually need.
How do you achieve this without the need for multiple programs? The best membership management software will offer several solutions to your administrative requirements in one place. Your management software should include the ability to:
Analyze in-depth data reporting and individual account details.
Discover current and future trends of your private club.
Keep track of all financial and operational needs.
Incorporate food and beverage into your point-of-sale system.
Implement product inventory, sales trends, and member purchases across all of your sales outlets.
Design a professional and interactive custom website to promote your private club.
Build relationships with members by sending out club newsletters, event reminders, updates, and more by email or SMS.
Make it simple for members to sign up for events and track their attendance.
Integrate add-on features to your management system.
Buz Club Software is a solution that gives you all of these features built directly into the Buz Club Manager (BCM), Buz WebCommunicator, and our Add-On Library.
What Is the Difference Between CRM and Membership Management Software?
Although there may be some overlap in features, customer relationship management (CRM) software and membership management software have different purposes within organizational management. There are a number of key differences between the two.
CRM software is designed to manage connections with customers—or people who buy a company's product. Because of the customer-focused approach, the majority of customer relationship management software incorporates functions like lead tracking, sales pipeline management, and marketing automation. Another key focus of CRM software is the management of sales and marketing activities. This can include completing an analysis of which marketing initiatives resulted in the most customer conversions. CRM also gives you the ability to analyze which marketing initiatives were most successful overall.
On the other hand, membership management software is developed to manage an organization's or community's relationships with its members. A few important functions of membership management software for clubs are the administration of membership dues and data tracking, event scheduling, and personal communications. With data tracking in particular, you can gain a deep understanding of each member and how they use your facilities. These personalized experiences can help members feel involved in the club and the activities or perks you offer.
Why Is Membership Management Important?
As an organization, your ability to foster meaningful relationships with your members and grow your base of loyal supporters is essential. With the right tools and approach, you will be able to attract new members and retain current members.
What are some ways that membership management can help you?
Enrollment and registration to add new members, verify their eligibility, and collect personal information.
Data management to maintain accurate member records. This can come in the form of managing dues and payments or keeping track of member preferences and activities.
Communication—using newsletters, emails, or social media—to provide members with up-to-date information on events or club news.
Benefits and service management that helps you offer discounts and exclusive events or items.
Engagement and retention by planning events, soliciting feedback, or developing membership programs.
Analysis and reporting of membership data to identify trends, which helps inform decision-making and development of strategies for growth.
And while recruiting new members can be difficult for country clubs, strategies like targeted marketing and referral systems can help. For example, when members are happy and feel heard, they are more likely to stick around—and spread the word to others.
Tee Off with Buz Club Software
With membership management software like Buz Club Software, you can personalize your approach to membership relations. This method is especially important, because researchers have shown that 68% of organizations face difficulties expanding their membership. If you have members advocating for your club, you will see more interest in becoming a member.
With Buz Club Manager, you can streamline and improve processes across the board, from accounting and member administration to food, beverage, and retail POS. Not only that, but with Buz WebCommunicator, private clubs who want to give their members the best digital service possible can create beautiful websites and portals for a seamless online experience. Try our live demo today and see how Buz Club Software can help you!